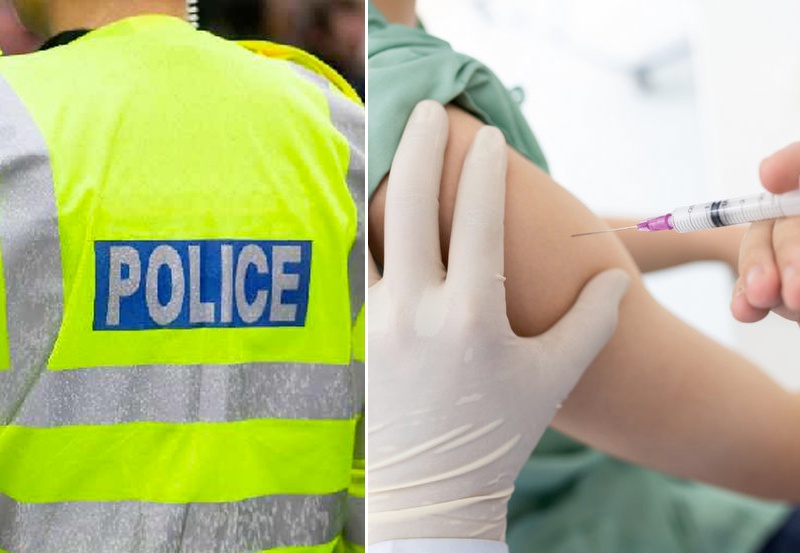 Concerned residents in Shanklin were prompted to contact the police this afternoon (Saturday), after a presumed cold-caller knocked on their doors offering coronavirus vaccinations.
A post in the Sandown Hub Facebook group was made by the daughter of one of the homeowners concerned.
She explained:
"My Mum has just had 3 people at her door in masks.
"They asked her if she had her covid vaccine when she told them yes they asked if she knew anybody that would want one.
"The lady next door has taken photos & rang the police.
"They tried a few more houses, then got in the car and drove off."
The online post prompted understandable concern from other Islanders and came as warnings about coronavirus scams - some involving cold-callers - have been rife.
An update to the post later revealed that nurses who were legitimately vaccinating people in a nearby care home had surplus vaccine, and were trying to put it to good use by offering it to those who may be in need of it.
The update read:
"The police have been in touch with my Mum.
"Apparently the people concerned have been to the care home opposite my Mum's & they had a spare vaccine left over.
"They didn't wasn't it to go to waste. So it was legit."
This is not thought to be standard practice, and Islanders should remain cautious and vigilant to potential scammers.
Isle of Wight Radio contacted Hampshire Constabulary for details on this incident, and for any advice, they may have for homeowners if offered a vaccine at their doorstep.
A Hampshire Constabulary spokesperson said:
"We have completed our inquiries into this particular incident, we can confirm that this was a genuine health worker.
"We can also confirm that no offences have been committed.
"This incident has clearly caused some concern in the community and we are working with our health partners to resolve the matter."
It comes as Islanders have been warned about several coronavirus vaccine-related scams.
We've approached the Isle of Wight Council and Isle of Wight NHS Trust for comments on the situation, and for further advice for Islanders concerned about scams.