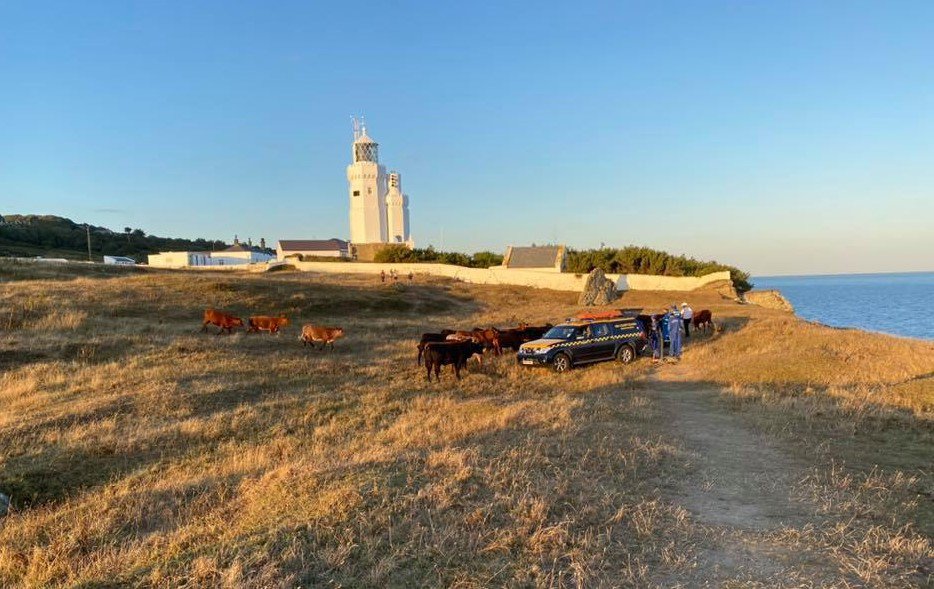 Coastguard teams were called to reports of a calf over the cliff and on the beach near St Catherine's Lighthouse.
Arriving on scene, team members walked along the coastal path in the area.
After a short time, the team found the calf on the beach just west of St. Catherine's Lighthouse.
As a plan was being made to gather further resources, the calf made its own way back up the cliff to the top to greet coastguard members.
Ventnor Coastguard Rescue Team said:
"With assistance on scene from the RSPCA (England & Wales), we are pleased to say that the calf was safe and well.
"Its friends were very interested in our truck, but not so interested in us though. A great outcome for all involved."