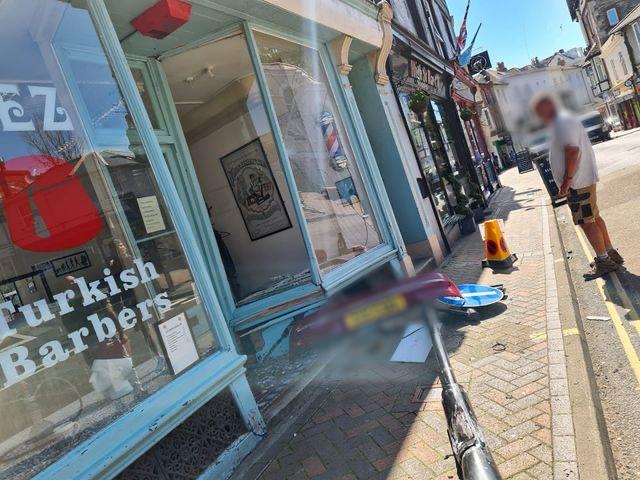 A car has crashed into a barbers in Ventnor this afternoon (Wednesday).
Emergency services have been called to Ventnor High Street.
Isle of Wight Radio listeners say a car has gone into Fez Turkish Barbers, near to Tesco Express.
Police and the Isle of Wight Ambulance Service have been called to the incident.
*Updated
Glass can be seen on the floor, and a road sign has been damaged.
No one has been injured, according to police.
A spokesperson for Hampshire Constabulary said:
"We were called at 3.46pm today, 9 June, to reports of a single vehicle collision on High Street, Ventnor.
"A car was in collision with street furniture and a storefront, causing damage.
"No injuries were reported."