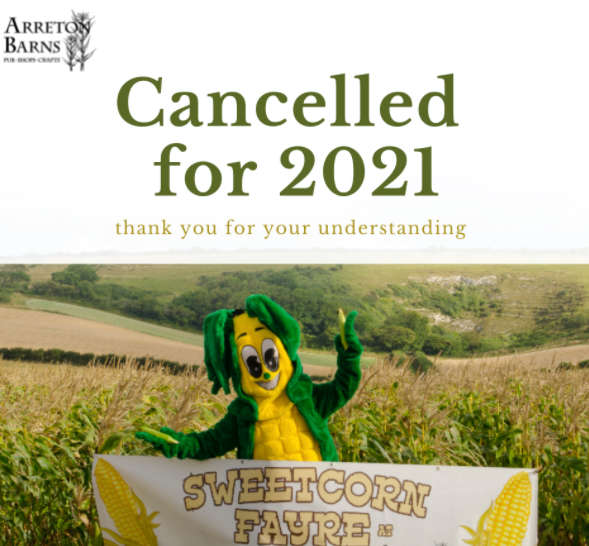 Sweetcorn Fayre
For the third year in a row, the Sweetcorn Fayre has been cancelled again.
Organisers of the event at Arreton Barns say they are 'planning for 2022' though.
They posted on Facebook to say:
'It's with regret that we inform you that the Sweetcorn Fayre for 2021 has been cancelled.
'We feel that we wouldn't be able to bring you the Sweetcorn Fayre you know and love and that it isn't the right time to hold this event, but we are planning for 2022. Thank you for your understanding.'
It was cancelled last year because of the COVID pandemic and in 2019 because of the weather.