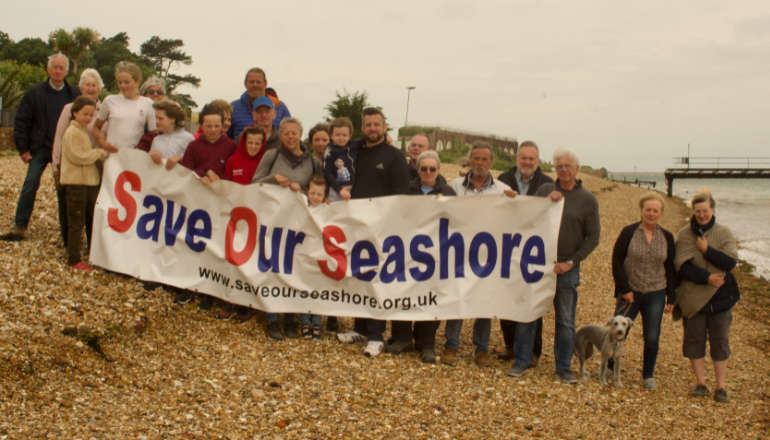 A group of Island residents have launched a campaign against plans to build five luxury houses, a fish processing factory and a retail facility on the seashore next to Yarmouth's Fort Victoria.
Campaigners say the development cuts the council-managed beach in two, preventing the public from walking along the shoreline to and from this historical beauty spot.
They also suggest it cuts right across the route for the proposed England Coastal Path (ECP).
Local resident, Fran Atkins, said:
"We agree local people need new housing, but these luxury homes are not aimed at that need, and they are in the wrong place.
"After the floods in recent years, it would be madness to deliberately put future residents in harm's way."
The campaigners say developers proposed evacuation plan in the event of flooding is that the occupiers relocate to the top floor of the houses and await rescue by the emergency services.
Those opposed to the move say it would be better not to build the luxury homes there in the first place.