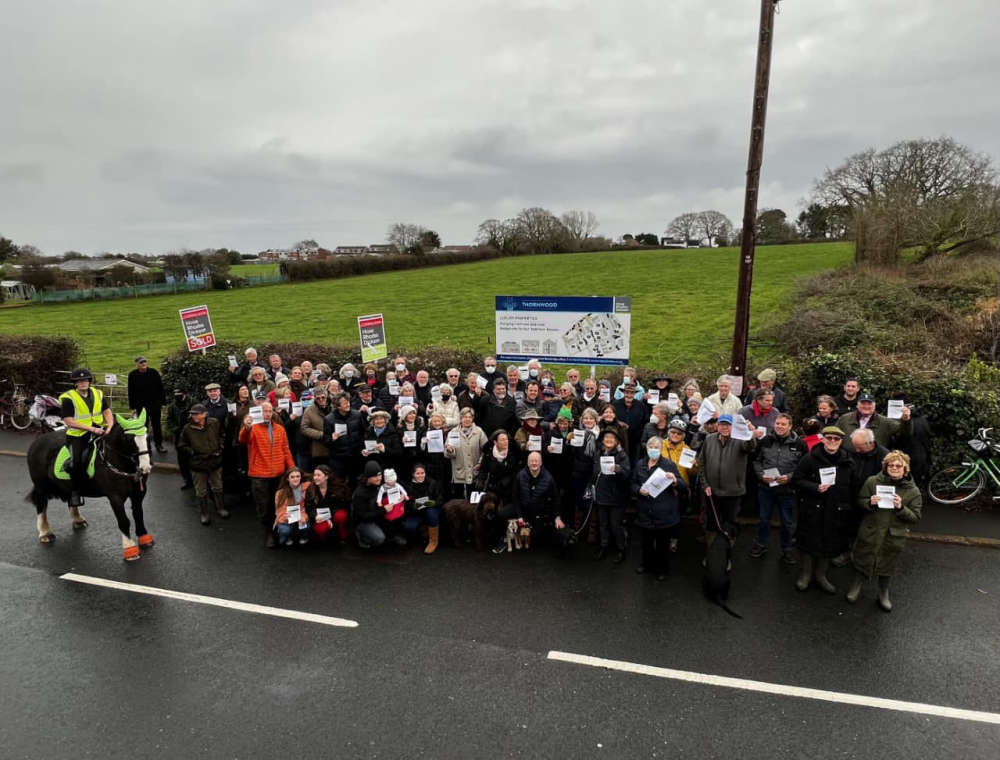 Photo from CPRE (C).
A campaign group has formed to oppose plans to build 57 houses on land in Bembridge.
'Build A Better Bembridge', a not for profit organisation set up by residents, argues the village is already "overdeveloped and under resourced".
Permission for nine houses off Steyne Road and Hillway Road has already been granted, with work set to start soon.
Applicants Thornwood Estates has since applied for a further 57 properties on the site, bringing the total to 66.
There are also fears a separate development could see the number of new houses in the village reach 180.
The campaign group have raised a number of concerns. A spokesperson said:
"The proposed development does not meet any identified need for the village.
"It will not produce affordable houses for local families. Green space on the edge of the village will disappear forever, fundamentally changing the character of Bembridge.
"It will adversely effect all residents of Bembridge by dramatically increasing traffic and straining already over stretched resources."
Planning agents BCM say the Thornwood Estates scheme would have no negative impact on access, neighbouring amenity, trees, ecology, drainage and landscape and the sensitive design will avoid impact on the nearby listed buildings, Steyne House and Howgate Farm.
Isle of Wight councillor Joe Robertson and Isle of Wight MP Bob Seely are among those opposing the plans.
The Campaign for Rural England has also objected to proposals. Ian Wellby, Trustee of the Isle of Wight CPRE, said:
"We fully support the residents of Bembridge in mobilising to oppose this unwanted, unnecessary and destructive assault on the remaining undeveloped countryside surrounding Bembridge. The "Build a Better Bembridge" community group has identified several compelling reasons why these fields are totally inappropriate for development on this scale. In particular we note the failure to take account of traffic, flooding, sewage and other infrastructure constraints, or evidence local need via reference to Bembridge's neighbourhood plan.
"This scheme represents yet another attempt by an opportunistic developer to profit from inappropriate and unwanted development by appeal to ill-suited and unrealistic central government housing targets. It's vital that the Island de-couples from national housing targets and pursues a bespoke housing policy based on local need, not external demand.
"Only with a realistic, needs-based housing target can the Council the take back control of planning and halt the appalling loss of rural landscapes that is resulting from the relaxation of planning protection in response to missed unrealistic housing targets. Whilst we welcome the Isle of Wight Council's attempt to establish a lower housing target in the medium term, it must act now to reject this ill-suited, inappropriate and unwanted development."
A meeting, hosted by Build A Better Bembridge, is being held at Bembridge Village Hall from 6.30pm tonight (Thursday).
The application can be viewed on the council's planning portal, quoting 21/01884/FUL.
Comments can be made up until January 12, 2022.