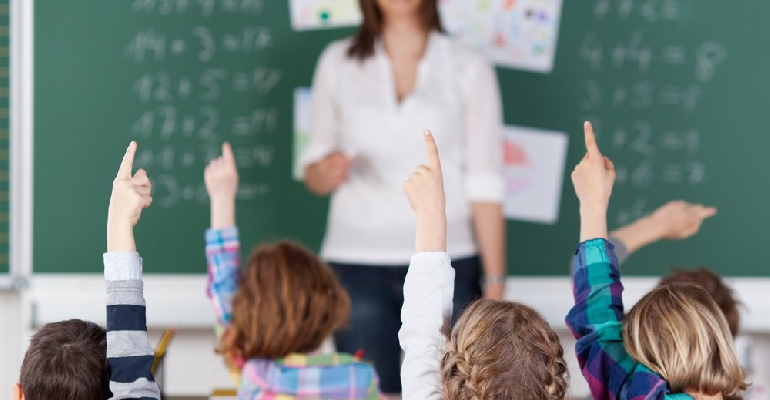 A group of Isle of Wight school leaders are calling to scrap a quarter of the Island's primary schools.
They warn keeping too many schools open risks condemning pupils to a mediocre education long into the future.
Earlier this year a primary pupil places working group was set up, comprising headteachers and chairs of governors, to consider challenges as pupil admission numbers are projected to fall even further.
With a potential 1,800 empty places in Island primary schools at the start of the upcoming academic year in September, they say the overprovision of places is challenging the efficiency of education settings.
Around 270 of those places will be in Reception classes and the group felt, unless there was a massive increase of young families moving to the Island, 39 'increasingly inefficient' primary schools could be reduced to closer to 30 more efficient ones.
In a statement, the group said:
"The piecemeal approach taken by recent Isle of Wight Council administrations to address overprovision has been too slow and too limited.
"There is an acute need now to take an honest and transparent lead — replacing self-protection by elected members and their officers, headteachers and governing bodies, with a selflessness aimed genuinely at placing the education and life chances of Island primary pupils at the heart of all our work."
In response, the council's children services director Steve Crocker highlighted the 'School Places Plan' currently being devised to address issues. It will be released in September.
The announcement that the rural Chillerton and Rookley Primary School will stay open, however, has led the pupil places group to criticise the council's ruling Alliance administration.
The group said the likelihood was that the 'good reputation of Island education would dwindle away' and that the choice of 'form over substance — a few popular votes over children's education' would be the Alliance's legacy.
In keeping the primary school open, funding across the board would be spread thinner, the group says, with less money being spent on individual children's education but more on overheads like leadership teams and properties.
They said:
"Instead of concentrating our best quality leaders, teachers and staff in the right number of efficient, 'Good' and better rated schools, and giving them enough resources to enhance provision, we will be opting for quantity of schools and places over quality."
Isle of Wight Council officers are looking at how the authority can support smaller and rural primary schools, with the council's education lead Cllr Debbie Andre previously saying she was confident the model existed.