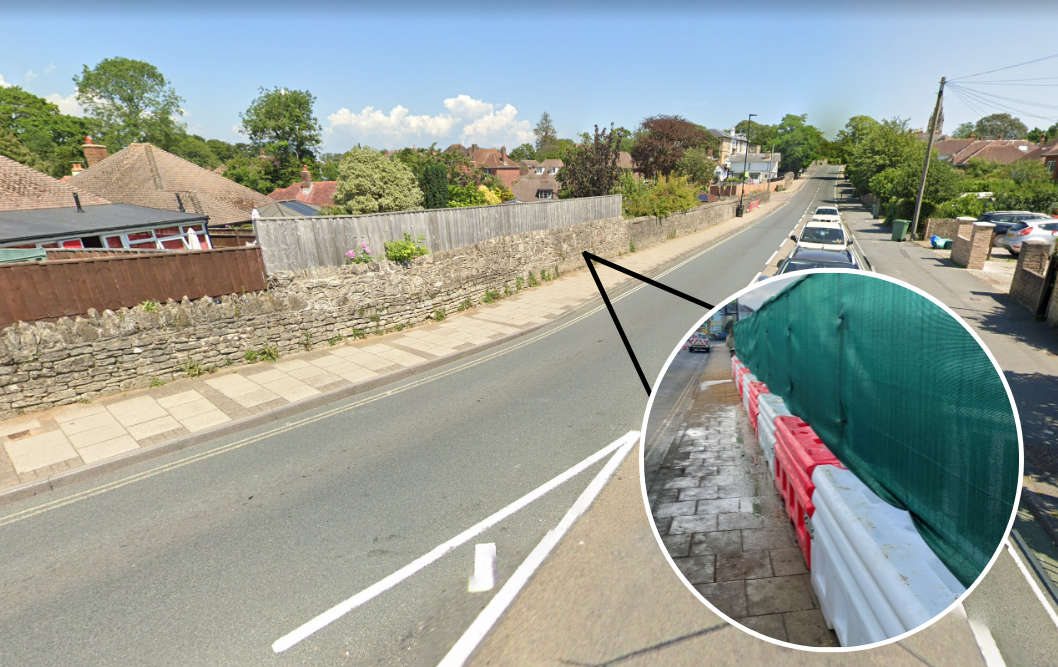 A busy road in Ryde is to turn one-way for ten weeks while work is carried out to fix a 'dangerous' wall.
From the end of next month (July), Island Roads will attempt to strengthen a section of wall on Queen's Road, Ryde.
The work, along a 40-metre section of the retaining wall, will see the road will be made one-way (heading into the town).
Traffic leaving Ryde will have to do so via Argyll Street for the duration of the project.
Urgent work is needed following the collapse of a section of wall that retains the highway.
Without repair and strengthening, Island Roads says there is a danger the footway and eventually the carriageway would be undermined.
Island Roads, Senior Project Manager, Jason Boulter said:
"Given the condition of the wall, which will only get worse, it is important to undertake the repairs and strengthening as soon as possible.
"The work will involve us rebuilding and strengthening the wall below highway level and then rebuilding the visible parapet wall above street level using traditional stone so it maintains the local character.
"Unfortunately, the scale and complexity of work is such that we will need to close one lane of Queen's Road – hence the need to make it one-way."
"We understand this will cause some inconvenience to local people but we do need to undertake his work to ensure Queen's Road continues to be safe for all users. We would like to thank residents in advance for their understanding and co-operation."
Residents will be able to access their homes with pedestrian access maintained at all times.
The section of wall to be strengthened is in Queen's Road between its junctions with Binstead Road and Westwood Road.
Cllr Phil Jordan, Isle of Wight Council cabinet member for highways and infrastructure, said:
"I am acutely aware of the disruption caused by roadworks but I am confident that Island Roads will manage traffic flows as best as they can within the vicinity of the works. This is a case of urgent works needed to protect the safety of highways users, both road and footways."
"The site has been made safe for some time while a permanent solution has been designed and agreed but now that work has been done, it is very much time to act as we cannot allow this site to deteriorate any further.
"Please bear with us whilst the necessary works are undertaken and completed."
Work is currently scheduled to start on July 25 and affected residents will receive letters explaining more about the scheme.