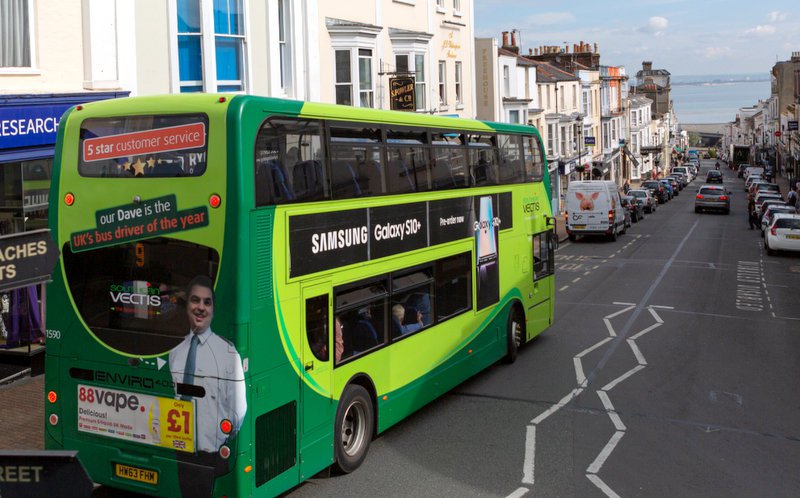 Bus operator Southern Vectis has reassured Islanders that it's 'business as usual' for services on the Island.
It comes after the government's announcement on a new three-tier system to combat the Covid-19 pandemic.
The bus operator has worked hard to reintroduce its full service timetable over recent months, with a host of safety measures in place.
Southern Vectis managing director, Andrew Wickham, said:
"Many local people have emerged from hibernation, after what has been an incredibly challenging year,"
"And we are delighted to learn that this will still be the case, with our area designated as the lowest tier (tier one). And, we have special measures in place to ensure travelling on public transport is one of the safest places to be."
Several recent international studies suggest the risk of coronavirus spreading on public transport has remained substantially low through the pandemic - due to safety measures introduced.
Andrew added:
"I am not at [all] surprised by this because our team has worked tirelessly to ensure the buses across our fleet are clean and hygienic.
"We have stringent regimes in place - including extra focus on touch touch-points with anti-viral wipes. Our passengers must wear face coverings, unless exempt, and we have also given our operation the 'belt and braces' treatment, by also adding hand sanitisers.
"It's about ensuring people know they can travel on our buses with confidence and, with demand for our services rising, we are pleased with the response we are seeing here.
"We will of course continue to monitor the situation and, if the government guidelines for our area does change, we will act accordingly."