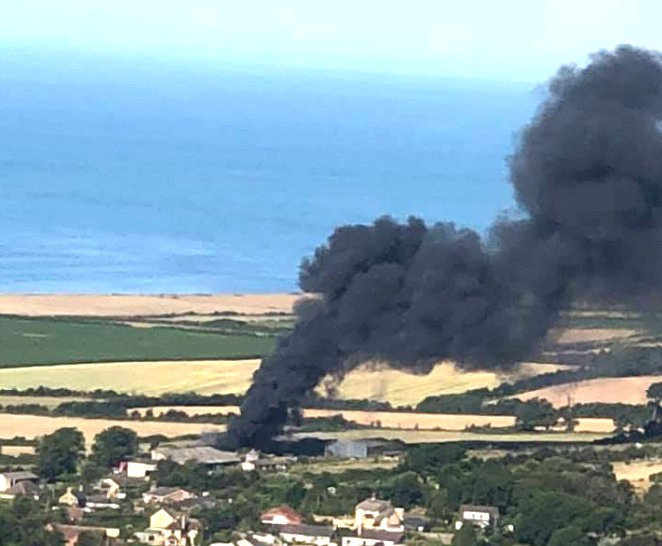 Manure, rubbish and tyres have caused a huge fire in Brighstone this morning (Wednesday).
Firefighters were called to the incident at Hunnyhill in the village shortly before 9am this morning, after receiving several 999 calls.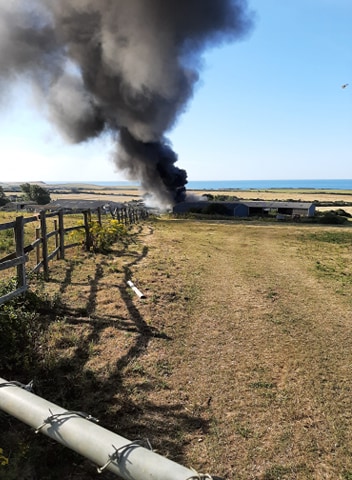 Thick black smoke could be seen from miles around.
The Isle of Wight Fire and Rescue service said manure, rubbish and tyres are being burned.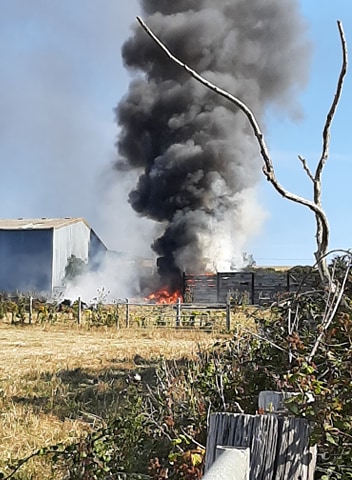 Two fire appliances from Newport and Ventnor and the water carriers from Freshwater and Ventnor have been called to the scene.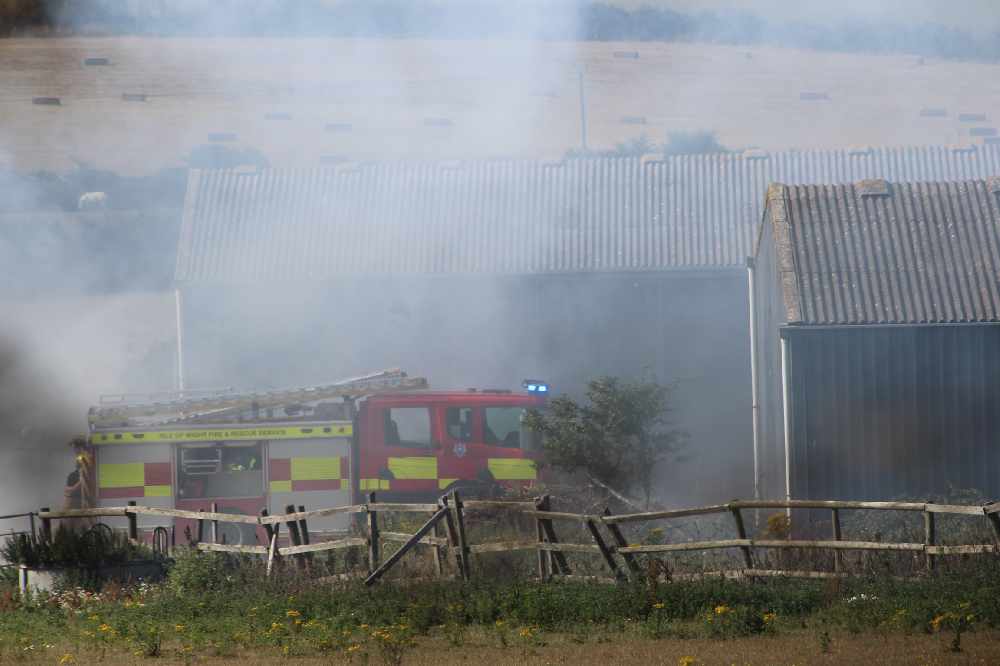 The fire service said crews are still working to put out the blaze.
VIDEO - Oliver Brett-Hill
WATCH: Thick black smoke has been spotted from miles around. Firefighters have been called to Brighstone. Thanks to Oliver for the video. MORE DETAILS: https://www.iwradio.co.uk/news/isle-of-wight-news/reports-of-large-fire-in-brighstone-with-thick-black-smoke-spotted/

Posted by Isle of Wight Radio on Wednesday, July 22, 2020