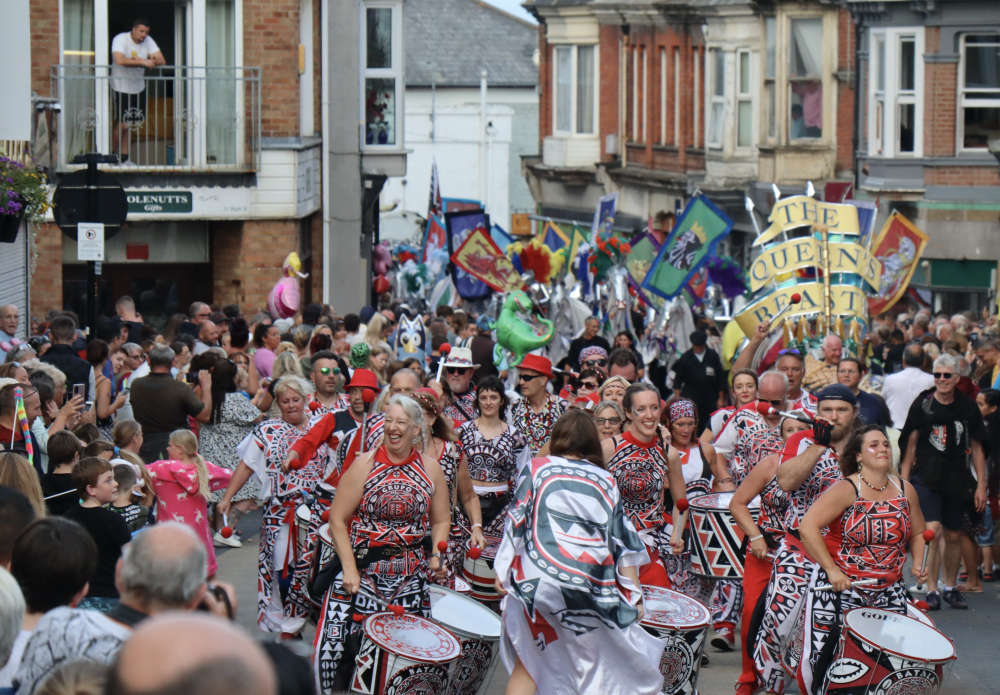 (C) Sandown Carnival/Paul Coueslant
Sandown put on one of its most successful ever carnival events on Saturday (July 30), with thousands flocking to the seaside town for a full day of entertainment.
At the main carnival parade in the evening, the town's streets were lined with people eager to see the spectacular performers of Shademakers UK, stars of the Queen's Platinum Jubilee pageant in London.
Led by the samba-reggae drummers of Batala Portsmouth and joined by the Ventnor Comic Jazz Band, Sandown's parade recreated the Island's contribution to June's memorable national occasion.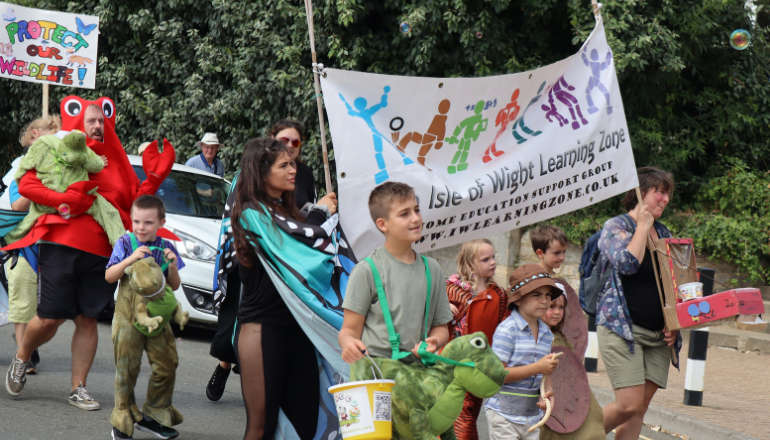 The Medina Marching Band and Vectis Corps of Drums added to the musical entertainment as the procession made its way along the 2km route through the town.
The Wight Strollers, Sandown Green Town Volunteers, Sandown and Shanklin Lions Club, and Summerfields Primary School were among dozens of other entrants taking part.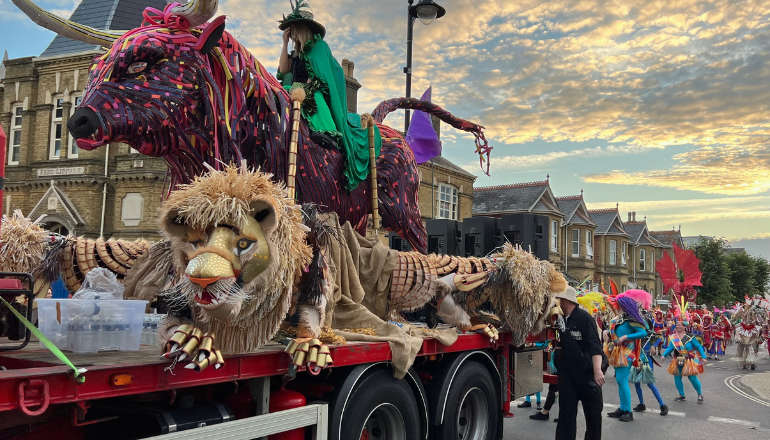 A highlight of the evening was the tribute to Sandown's late town crier John Davies. His widow Janet and daughter Wendy stood and waved from the car Mr Davies used to lead his last carnival parade in 2019.
Earlier in the day, Sandown's 2022 Carnival Queens headed the Children's Carnival from the pier to Sandham Gardens where audiences were treated to entertainment from Company B, Stevo and Kai and Derek Sandy.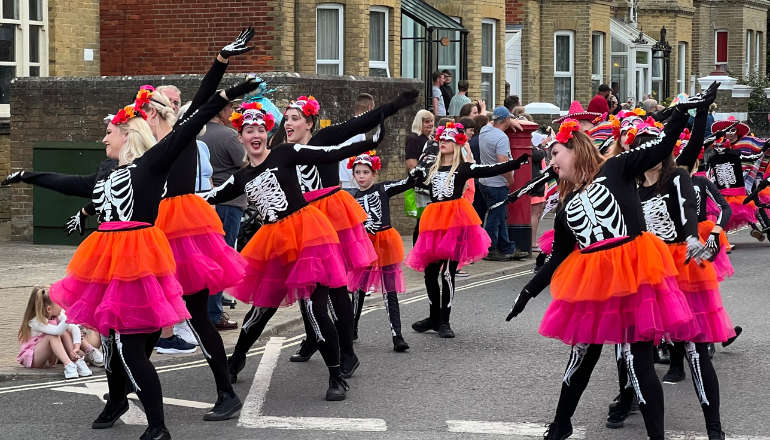 Paul Coueslant, Sandown Carnival Association's chair said:
"After being forced to cancel our summer parades for the last two years, this was a carnival to remember.
"Sandown was buzzing thanks to our fantastic participants and the big numbers who joined us to watch.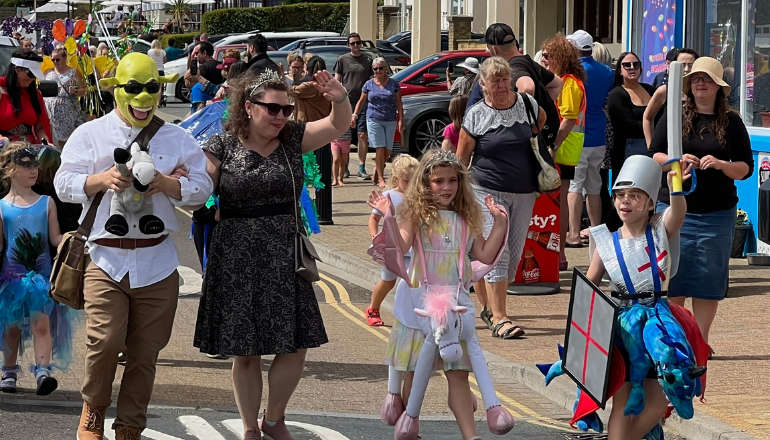 "The town couldn't wait to be part of an event like this after all the difficulties we've been through, and our visitors have really missed our parades too.
"Donations can be made online, with all contributions, however small, really do help us to put on more free events like this in Sandown."
All photo credit to: Sandown Carnival/ Paul Coueslant