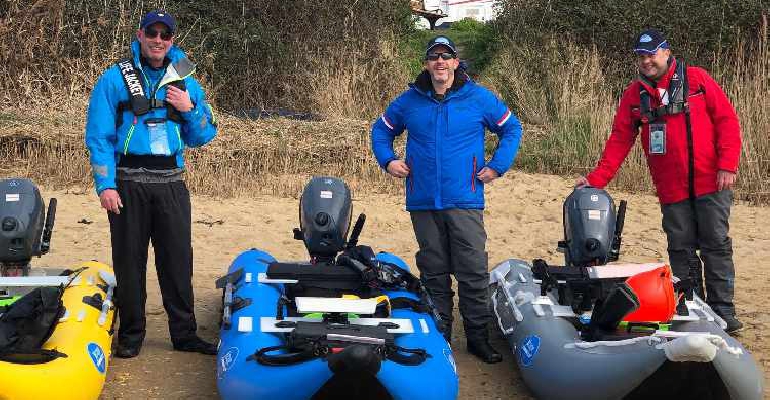 Chris Buck, David Buck & Martin Buck
Three brothers are circum-navigating around the Island in inflatable boats this weekend to raise funds for Sandown and Shanklin Independent Lifeboat.
The Buck Brothers Chris, Martin and David will be joined by friends James and Ryan when they take the 70 mile trip around the Island in five Xcape Marine packable boats.
They will set off from Shanklin tomorrow (Sunday) in the early hours of the morning and expect the challenge to take around seven or eight hours.
Chris Buck, who's taking on the challenge, told Isle of Wight Radio:
"Everyone involved has had experience in boats...From a training point of view, it was very much a case 0f taking our current experience that we have with this…
"We wanted to create a challenge - something that's not easy but not ridiculous to do but would be a good opportunity to raise a little bit awareness about the lifeboat - hopefully we won't have to use them!
"It would be lovely if anybody wanted to come down and see us as we set off - that would be fantastic, or if they see us making our way round give us a wave or toot your horn. We would love that support on the day. "
They will decide if they go anti-clockwise or clockwise around the Island on the day.
To find out more about the challenge, go to their Facebook Page and to donate to Sandown and Shanklin Independent Lifeboat go here.