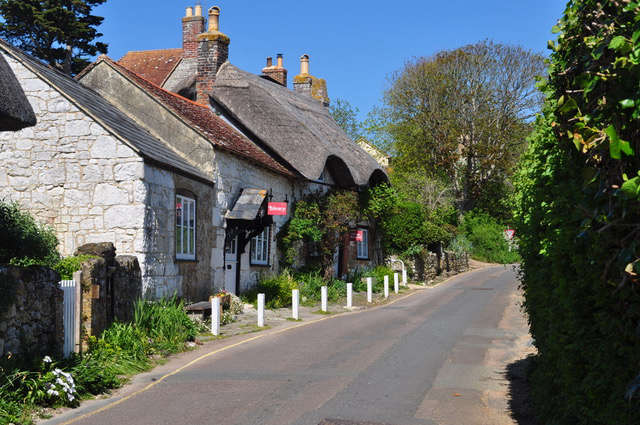 Brighstone Community Library
Volunteers in Brighstone are celebrating ten years since they managed to rescue the community library from being closed with a one-off event this weekend.
Scroll for pictures...
In 2011 the Isle of Wight Council attempted to close nine libraries across the Island but volunteers stepped in to rescue the one in Brighstone, and several others across the Island.
Libraries in Shanklin, Niton, East Cowes, Bembridge and Brighstone are 'community libraries' that were rescued by locals.
Now, volunteers in Brighstone are coming together to mark a decade since it was saved with an event this Saturday, involving tea cake and prizes.
In the afternoon, the leader of the Isle of Wight Council Lora Peacey -Willcox will award prizes to the winning students at Brighstone Primary who have taken part in a poster competition.
Nick England, Deputy Lord Lieutenant, will cut the anniversary cake, made by well known local baker Ruth and local authors Jane Good and Rosy Burke will present the library with a copy of their most recent books.
Jane's is a diary of her life in Brighstone during the lockdown with photographs taken by her husband and Rosy's 'Compton - from the Skies to the Seas' is described as a love letter to the landscape.
Norma Bradley is a volunteer and a member of the Management Committee and she told Isle of Wight Radio:
"We felt very strongly that there should be a library in Brighstone because we are a very rural community and we love our library and wanted to keep it...We think it is great that we have managed to run the library and keep it going - that is quite a celebration and something worth celebrating."
"If you happen to be passing we would love to see you - we are having a cake that has been made by a local woman called Ruth and everyone in Brighstone knows Ruth and she makes very good cakes. We hope we can keep the numbers below 30 because it is going to be difficult to send people away and would be lovely to see anyone."
The Isle of Wight Library Service supplies the library in North Street with books and during the pandemic, the library operated a 'click and collect service'. It meant Islanders could reserve the books online for free and collect them on Saturday. They were also delivered to the doorstep of Islanders by volunteers.
Norma added she and the other volunteers were "very proud " to be nominated for the Queen's Award for Voluntary Service in 2019 and the Island's Lord-Lieutenant Susie Sheldon complimented volunteers for their outstanding work in the community.
Helen Ockendon, Volunteer Co-ordinator told Isle of Wight Radio:
'Some of our volunteers have been involved from the start and some are new-comers to the village. As well as the obvious library work, other volunteers give their time to creating imaginative displays within the building, to keeping the gardens looking lovely or to applying themselves to fundraising activities, but whatever the task, between us all we have given thousands upon thousands of hours simply because we love it!
'And not to overlook a vital role of being a volunteer - being up for a chat! Either with the locals who pop their head in just to say 'hello' or with the many visitors we welcome each year. So Saturday's Anniversary Celebration is a thank you all to those who support this lovely village asset. Socially distanced tea and cake for our wonderful volunteers, both past and present, and the local councillors who provide our legal back-up.'
The site also plays a part in the popular Brighstone Christmas Tree Festival but the event has been cancelled for a second year because of the pandemic, as previously reported by Ise of Wight Radio.
Scroll through pictures here...
Brighstone Community Library is open:
Saturday 10am-4pm
Tuesday 10am-12.30pm
Thursday 1.30pm -4pm
Isle of Wight Council-run libraries include: Newport (Lord Louis), Ryde, Sandown, Freshwater (council run but supported by volunteers), Cowes and Ventnor.
Most of the local authorities libraries are supported in some way or other by volunteers or friends' groups.
To find out more about library services on the Island click here https://www.iow.gov.uk/Residents/Libraries-Cultural-and-Heritage/Local-Libraries/