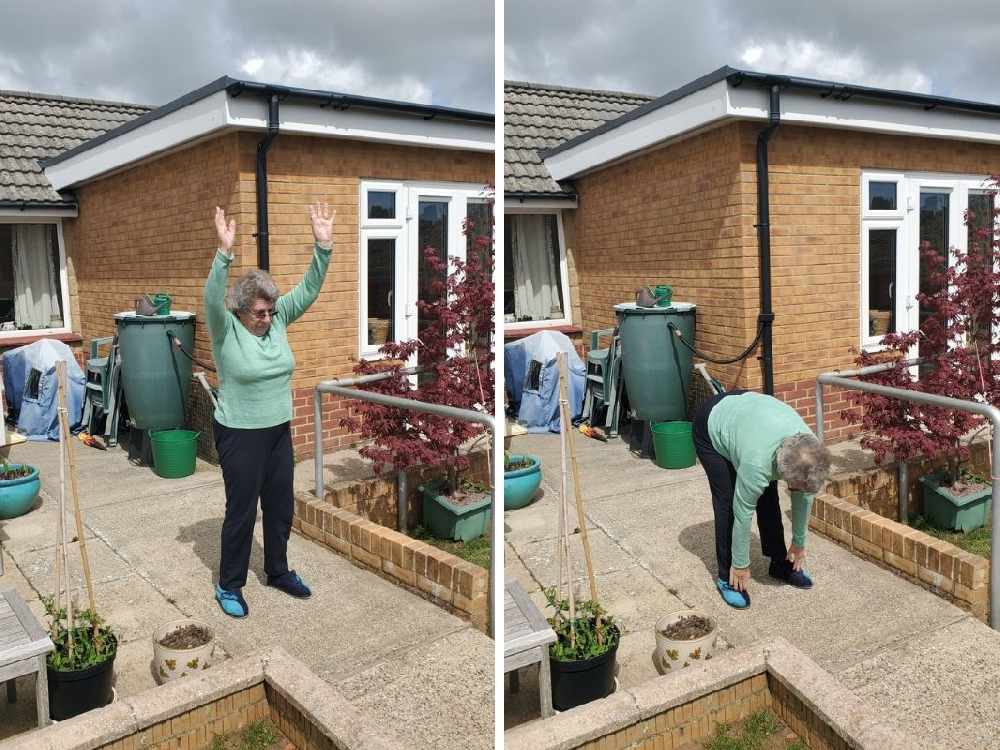 Sheila
A blind 87-year-old is taking part in the 'Captain Tom 100 challenge' by touching her toes!
Sheila, who is a member of Isle of Wight charity Sight for Wight is touching her toes 100 times this month (May).
All the money she raises will go directly to the charity, which supports Islanders and their families who are visually impaired.
Last year, Captain Tom Moore set out round his garden to thank our NHS heroes.
One hundred laps later, he'd raised an incredible £38.9 million for the NHS Covid-19 appeal.
His simple message of hope – "Tomorrow will be a good day" – inspired millions around the world and brought comfort and joy to so many during the pandemic.
Friday 30 April would have been his 101st birthday and to honour him and his amazing achievements, The Captain Tom Foundation is asking anyone and everyone to take part in the Captain Tom 100.
You can donate to the Island charity here.