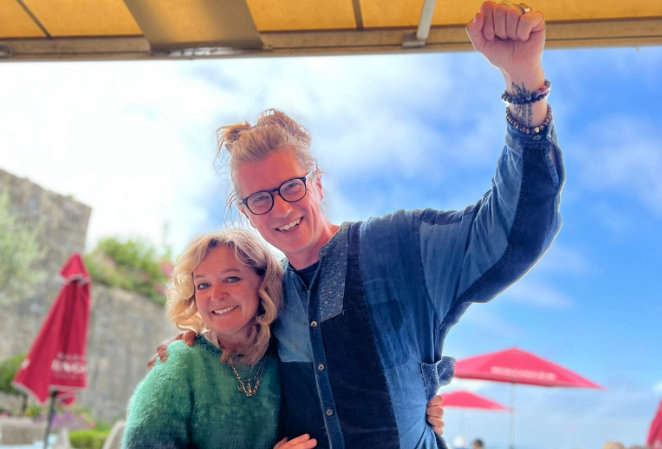 Picture: Rob Da Bank with wife, osie
Bestival co-creator, Rob Da Bank, has won a court case over a £649,000 loan.
Da Bank - whose real name is Robert Gorham - won the four-year-running case after being sued by his loan provider, TicketLine.
It was alleged that the former Radio 1 DJ - who lives on the Isle of Wight - wouldn't pay back a loan that was given to help support the festival in 2018.
A trial at Central London County Court heard Da Bank and co-director, John Hughes, were personally loaned almost £1 million between 2016 and 2018.
Da Bank was sued after £350,000 of the first loan was repaid and none of the second, leaving £649,000 – plus interest – outstanding. However, he denied ever signing up to a personal loan, telling the court he was not heavily involved in the financial side of the festival.
Founded in 2004, Bestival took place at Robin Hill, before relocating to Lulworth Castle in Dorset - the site of Camp Bestival - in 2017. Bestival was last held in 2018.
Following the verdict, Da Bank tweeted:
"Truth and justice prevailed…"
He added:
"We are so grateful to our incredibly loyal friends and families for keeping us going — and to our legal team of Russell, Sara and Jonathan, for proving our innocence beyond any doubt."
Camp Bestival 2022 takes place in Dorset from July 29-31 and at a second site at Weston Park, Shropshire from August 19-21.
Truth and justice prevailed… thanks team da Bank for supporting us through 4 years of 💩 … we ❤️ you pic.twitter.com/hrXo4KnJbS

— Rob da Bank (@RobdaBank) June 10, 2022