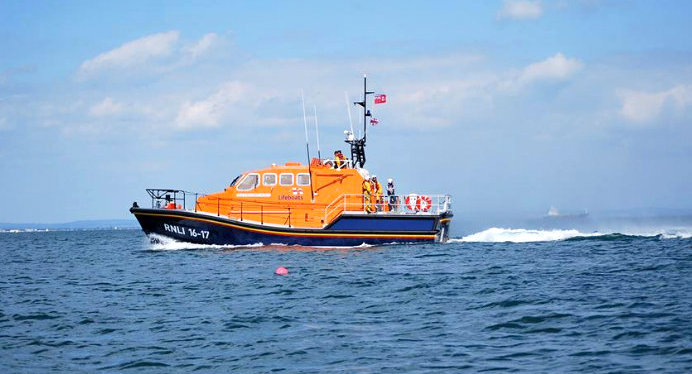 Bembridge RNLI's All-Weather Lifeboat launched to assist a 20-foot sailing boat that was in difficulty without an engine, off the Isle of Wight.
Relief Tamar 16-01 RNLB was launched at the request of Solent Coastguard at 12.20am this morning (Thursday) to assist the boat with two crew on board. They were located in the middle of the main shipping channel east of North Sturbridge buoy, without power and making no progress under sail.
The urgency was heightened due to a 200m car carrier (Glovis Superior) travelling at 16 knots outbound from Southampton, nearby.
Conditions were pretty benign (NE Force 3) so it did not take long for the crew to reach the sailing boat and identify them.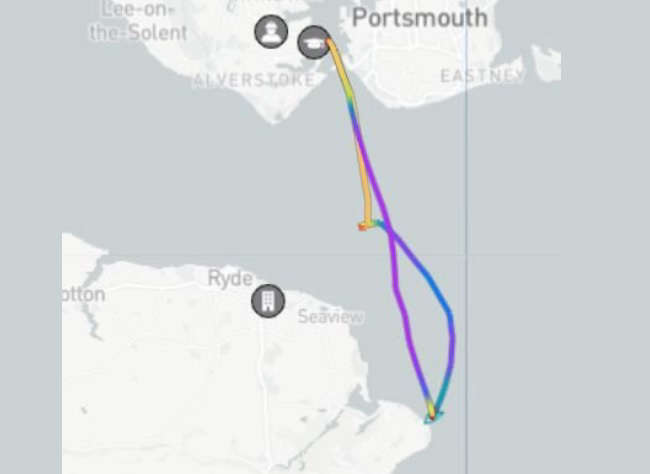 After a dynamic risk assessment and given that the engine was not working, they were making no progress under sail and they didn't have a VHF radio, it was decided to tow her into Portsmouth.
To assist, one of the lifeboat crew was transferred to the sailing yacht. Having berthed them safely in Gosport Marina, the Peter and Lesley-Jane Nicholson returned to the Offshore Boathouse and was recovered by 2:15am.
Meanwhile, yesterday (Wednesday), Bembridge RNLI's Inshore Lifeboat (RNLB Norman Harvey) was launched to assist in the evacuation of a casualty who had injured her hip on rocks, between Priory Bay and Seagrove Bay.
RNLB Norman Harvey (D-778) was launched at 6.30pm to assist Bembridge Coastguard Rescue Team.
Having picked up a stretcher from an ambulance located at the bottom of Gully Road, they made their way to the beach, to take the casualty around to Seagrove Bay to a waiting ambulance. The Norman Harvey then returned to Lane End and was recovered by 7.25pm.