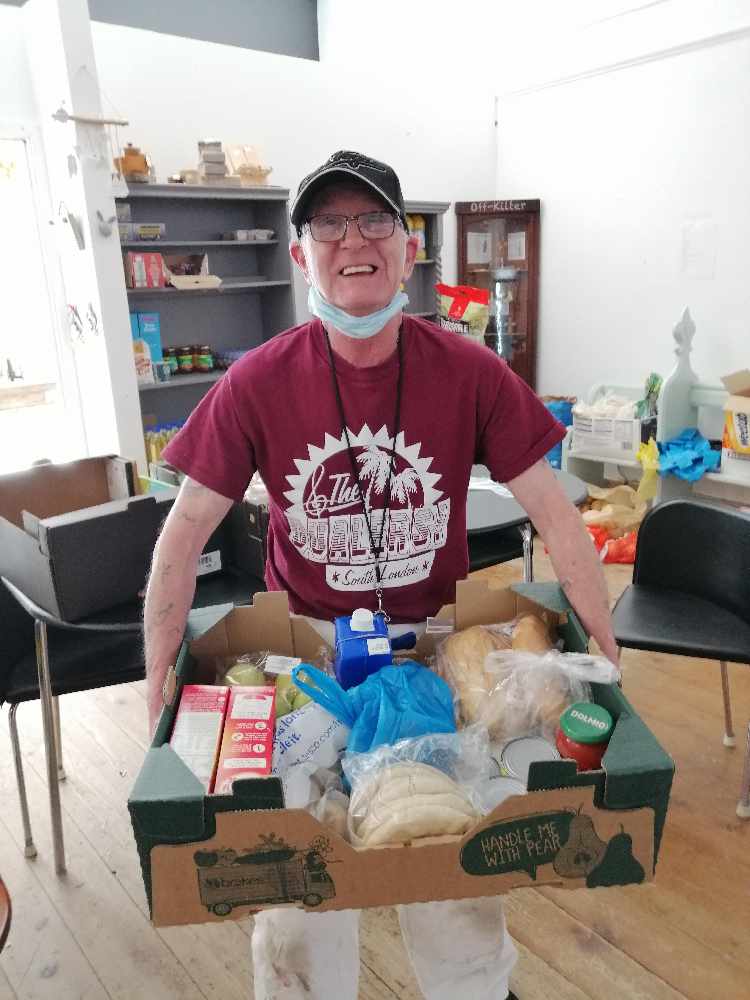 Dave is pictured distributing food at Aspire's high street hub.
Charity Aspire Ryde has revealed that David Bull has been crowned 'volunteer of the year'.
As previously reported by Isle of Wight Radio, the charity launched a Christmas appeal for vulnerable Islanders over the festive period.
Aspire Ryde held their 'Virtual' annual awards party on 21 December to thank volunteers and celebrate the achievements of individuals and the organisation during the past year
All attendees were provided with a party pack to open at home and enjoyed a quiz and games during the course of the evening. Chief Executive, Trevor Nicholas thanked volunteers for their support and dedication during an unprecedented year.
Just last month (December) Trevor told Isle of Wight Radio one positive from the pandemic is that it has seen the whole community come together.
The culmination of the evening was the presentation of the Volunteer of the Year award to Dave Bull by Aspire Trustee Bev Jessup which was a distanced presentation via live video link to surprise Dave at his front door.
Dave is Aspire's lead on the paint recycling project but has spent much of the year helping people in the community. During the first lockdown he was in every day, helping to distribute food and making sure that people were kept safe and well. He has shown particular dedication to the homeless population in the town and is always on hand to use his considerable skill in decorating, repairing and improving the facilities at Aspire.
CEO Trevor Nichols said:
"In a year when many people have stepped up to help others, Dave has been a shining star, going above and beyond what has been asked of him and has always being on hand to help other people"