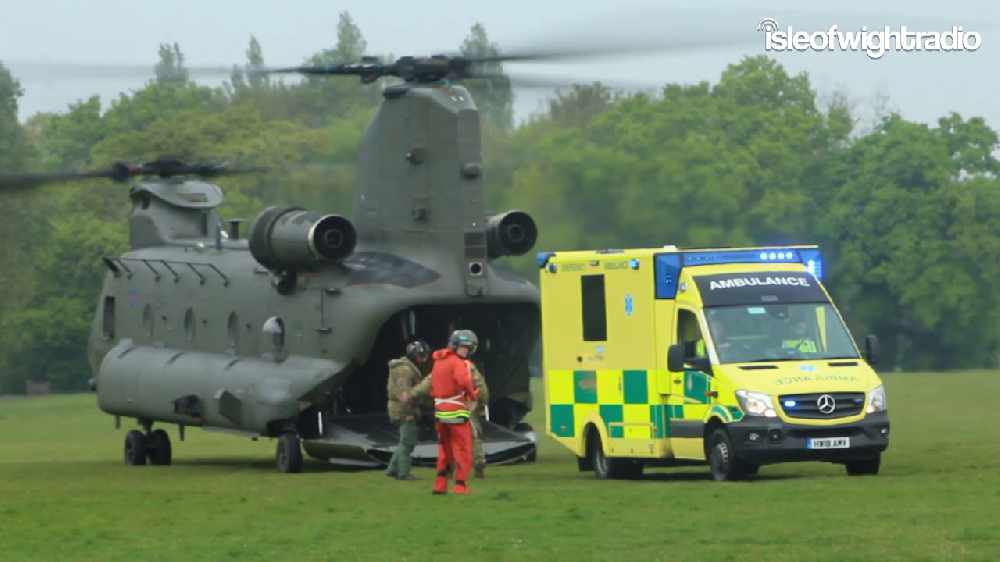 A national newspaper report claims military helicopters could be used to transfer Isle of Wight coronavirus patients to the mainland by the end of the month (January).
The Guardian says the Isle of Wight NHS Trust's medical director, Stephen Parker, has been planning 'unthinkable options'.
It comes as the Island battles rising infection rates. As of today (Tuesday), the Isle of Wight has the 13th highest rolling rate in the UK.
The prospect of using RAF Chinook's to transfer Islanders with COVID-19 is nothing new, however.
Back in April, Isle of Wight Radio revealed that training exercises - preparing for that eventuality - had already taken place.
Watch here:

The Island has gone from having one of the lowest infection rates in the country in December, to one of the highest.
Just last week, the Isle of Wight NHS Trust told Isle of Wight Radio that no coronavirus patients had yet been sent to the mainland.
We've asked whether this has or is likely to change in the near future.