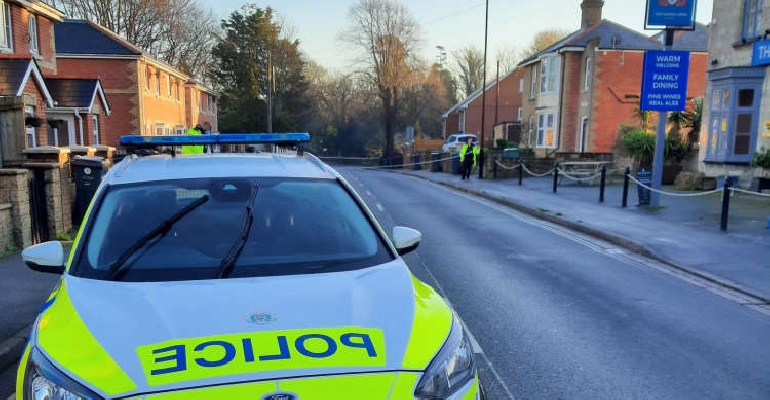 A witness appeal has been launched following a crash in Binstead, which left a motorcyclist in hospital.
Hampshire Constabulary says two vehicles, a motorcycle and a second vehicle, were involved in the collision on Binstead Road this morning (Friday).
Police are appealing to find the driver of the second car. They say the driver is "quite possibly unaware that they were involved in the incident at the time."
The motorcycle, a Yamaha Tracer, collided with a wall, causing the rider to come off the bike as a result. A second vehicle, described as a white car, is also believed to have been involved in the incident.
The motorcyclist, a man in his 50s, has suffered minor injuries to his leg and was taken to St Marys Hospital.
The road was closed while emergency services dealt with the incident but has since been reopened.
Investigating officer, PC Paul Neill, said:
"We are currently trying to establish the circumstances of this incident and would like to hear from anyone who was in the area at the time and may have witnessed what happened or the moments leading up to it. Anyone who may have dash cam footage that may assist our investigation is also asked to get in touch.
"We're also appealing for the driver of the white car, who was quite possibly unaware that they were involved in the incident at the time, to please come forward and help us with our enquiries."
Anyone with information should call 101 quoting reference 44220017036. Alternatively, go online and submit information via the following form: https://www.hampshire.police.uk/tua/tell-us-about/cor/tell-us-about-existing-case-report/.