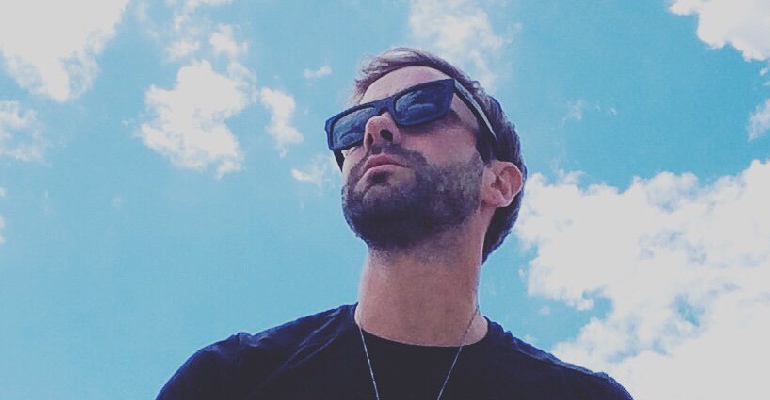 David Haze
A man on who says he is on a journey of self-discovery after reaching a low point in his life is stand up paddle boarding with a tree to the Isle of Wight to raise money for charity.
David Haze from Bournemouth is hoping to become the first person to paddleboard the River Nile and is attempting the 50km journey to Colwell Bay as part of a new campaign.
Tree planting company Gone West, which aims to create environmental and social benefits around the world has launched the Acorn to Oaks Campaign. It is aimed at helping young people get through the pandemic and into essential work.
He will leave no carbon footprint behind when he walks to the sea in Poole Harbour and paddleboards - for the first time in open water - to the Island.
David Haze told Isle of Wight Radio:
'After reaching a low point in my life I realised I was distracted from my true values and what made me come alive. I am now on a journey of 'self-discovery', a quest to take my love for adventure and bringing people together out into the world with the aim to inspire and motivate personal growth.
'I want more people to break free, come alive, get out into nature and take that step into the unknown to truly live through adventure no matter how big or small.'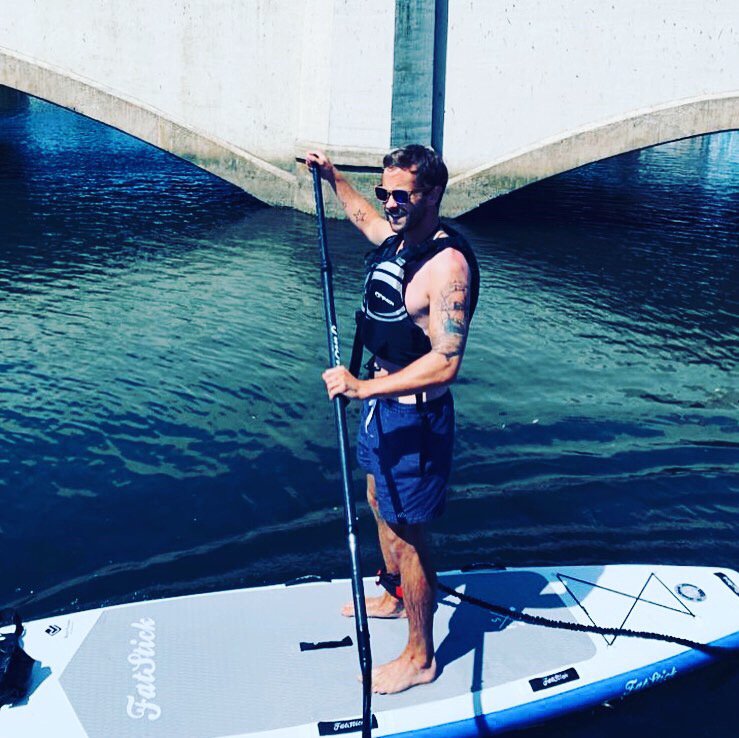 He added:
'I want to live by my own example, which is why I embark on these adventures but more importantly, I'm inspired by the work Gone West and the Princes Trust are doing and want to help their cause.
'I see that the 50km journey represents the difficult journey we sometimes all travel down in life and the tree represents personal growth and freedom and everyone as a beautiful individual.'
David will be paddleboarding across the Solent to deliver the baby sappling tree - which he has named 'The Solent Tree of Freedom and Growth' on Saturday 24 October.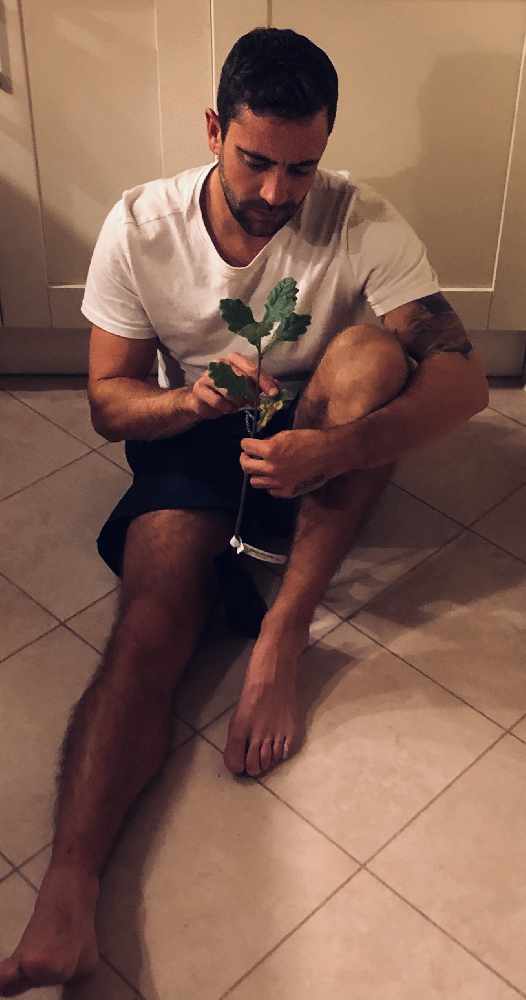 David and the baby sappling.
The Hampshire and Isle of Wight Wildlife Trust have given him a plot of land at Bouldnor Forest, where he will plant the baby tree.
You can follow David's story via Instagram here @nomadicpaddler