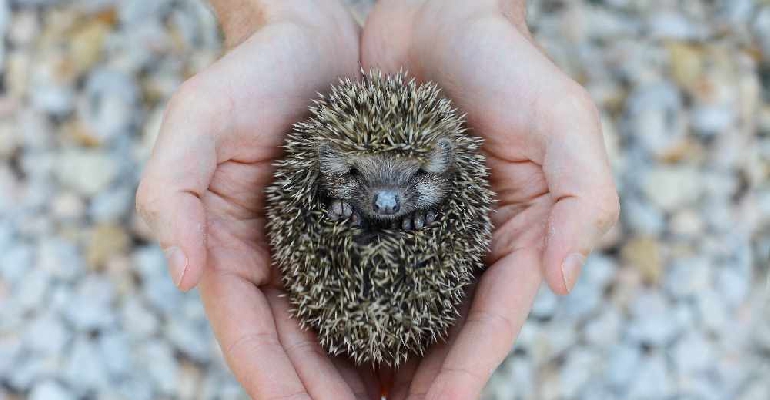 Baby hedgehog
Despite the problems faced by many last year caused by the pandemic, it was a record year for hedgehog rescues on the Isle of Wight.
According to the Island's hedgehog rescue charity, it made a total of 99 rescues Island-wide, which is its highest number to date.
In 2019, Save Our Hedgehogs Isle of Wight saved and treated 75 hedgehogs but usually, volunteers say they make around 30-40 rescues a year.
It's thought the charity's rescue work could be reversing the decline on the Island.
Posting on Facebook, a spokesperson for the charity said:
'Although this has been a difficult year all round it has been a record year for hedgehogs - this year we have treated 99 hogs which is the highest number ever for us. Last year was also a record with 75 treated. Before that the highest number was 45. This may simply be because we are getting better known but I am hopeful that hedgehog numbers are on the rise again on the Isle of Wight.
'Fingers crossed we are reversing the decline. Happy New Year to all and keep looking after your hedgehogs!'
Volunteers work all year round to rescue the hedgehogs, which are then taken to the 'hedgehog hospital' run by Jacqui in Seaview.
As exclusively reported by Isle of Wight Radio, for the first time in the Island's history, last June triplet hoglets were born in captivity here.
A hedgehog called Romeo was also rehomed, in a bid to find his Juliet, which you can read more about here.