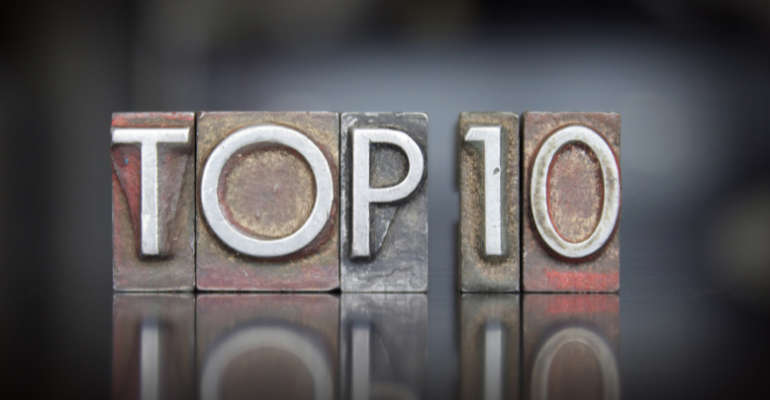 With BBC Three returning to TV screens next month, scores of terrible sitcoms could once again be dusted off.
In amongst bucket loads of tripe there have been some belters though, with a handful of iconic series launching on the channel.
Here are ten BBC Three sitcoms worth seeking out for a misty-eyed gander.
10.

Uncle

(Launch: 2014)

Loosely based on Man Stroke Woman's 'Uncle Jack' sketches, Uncle follows the budding relationship between a struggling musician and his hitherto neglected 12 year-old nephew.
A satisfying blend of dark humour and heart-warming narrative keeps the first six episodes fresh, with two subsequent series never quite scaling the heights of potential, but providing a gratifying denouement for the dual protagonists.

9.

The Smoking Room

(Launch: 2004)

Written by Brian Dooley and starring Robert Webb, The Smoking Room won a BAFTA in 2005 and ran for two series from 2004-2005.
Set in one room, the snappy repartee between characters never allowed monotony to consume the simple setting.

8.

How Not to Live Your Life

(Launch: 2007)

Hitting screens in late 2007, How Not To Live Your Life ran for 20 episodes and focused on the futile existence of Donald "Don" Danbury (Writer and actor Dan Clark), a man stumbling through life with no clear purpose or direction.

7.

Two Pints of Lager and a Packet of Crisps

(Launch: 2001*)

Although not to everyone's taste, Two Pints had a nine series, 80 episode lifespan that started in 2001 on BBC Two and moved to BBC Three a couple of years later.
The Runcorn based sitcom provided a springboard for the careers of Sheridan Smith, Ralf Little and Will Mellor.

6.

Bad Education

(Launch: 2012)

Starring and written by Jack Whitehall, Bad Education centres around the often misguided teaching styles of Alfred Frufrock Wickers and his relationships with other eccentric figures at the fictional Abbey Grove School in Watford.
These notably include flaky headmaster Shaquille "Simon" Fraser (Matthew Horne.)

5.

Him & Her

(Launch: 2010)

A sitcom about a lazy 20-something couple and their run-ins with various irritating friends and family members.
Joe Wilkinson's captivating portrayal of Dan Wilkinson – Becky and Steve's socially awkward neighbour — ensures he steals every scene he's in.

4.

Pulling

(Launch: 2006)

The brainchild of Sharon Horgan and Dennis Kelly, Pulling was a creative success, even if the ratings were a little disappointing.
The sitcom focuses on the lives of three single, female housemates and their attempts to… erm, pull.

3.

Gavin and Stacey

(Launch: 2007)

Ruth Jones and James Corden hit the jackpot when they co-wrote Gavin and Stacey, a tale of a long-distance relationship that brings the two lead title characters together.
Ultimately, a star-studded supporting cast outshine the benign lead pair.

2.

The Mighty Boosh

(Launch: 2004)

After years of stage and radio shows, The Mighty Boosh finally hit the small screen in 2004, picked up by Steve Coogan's company, Baby Cow Productions.
Although sometimes panned as student-y silliness, the programme built up a decent following and conjured up a slew of timelessly vivid scenes for viewers.

1.

Nighty Night

(Launch: 2004)

A black comedy, Nighty Night follows the movements of narcissistic sociopath Jill Tyrell (played by series creator Julia Davis) who has become obsessed with her neighbour Cathy husband Don.
The first series won a Banff award and Davis received a Royal Television Society Award for her portrayal of the twisted lead.
BBC Three re-launches in early February and will be available on Freeview, Sky, Virgin and Freesat with full details to be confirmed in the coming days.