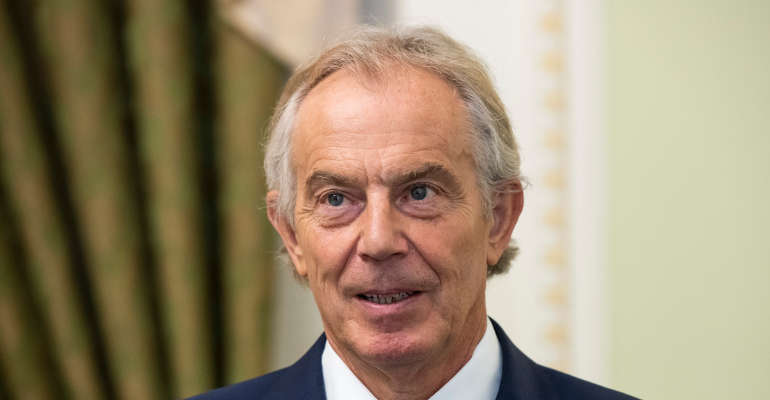 A petition for the removal of former Prime Minister Tony Blair's knighthood continues to gather pace.
More than 563,000 people have now signed the change.org appeal.
Despite the avalanche of objections, the prospect of debate in the House of Commons is likely to be rejected.
This is as a result of petitions about "honours or appointments" not being accepted.
The Labour politician, who was Prime Minister from 1997 to 2007, received the accolade in the recent New Year Honours List.
People took to social media to share their disgust at the decision.
Some of those against the Knighthood...
If you needed an advert to end the honours system it was tonight 👇👇

SIR TONY BLAIR

What a joke.

🤔🤔🤔🤔https://t.co/jf4RPdRq3a

— Jamie Jenkins (@statsjamie) December 31, 2021
'[Tony Blair] is basically toeing the government line. He's a turd that cannot be flushed.'

Deputy leader of the Reclaim Party @MartinDaubney doesn't think that former PM Tony Blair should receive a knighthood. pic.twitter.com/Pv1jt7Jpcx

— GB News (@GBNEWS) January 3, 2022
The idea that Tony Blair should receive the HIGHEST order of chivalry possible has rightly angered a nation. Out of touch on Iraq, immigration, Euro-fanaticism and seeking to thwart Brexit, even reportedly asking Pres. Macron to block any deal. Some might say 'chivalry' is dead.

— Darren Grimes (@darrengrimes_) January 4, 2022
Petition · To get Tony Blair to have his Knighthood rescinded https://t.co/yIyHTz0X2g

RT Twitter, what an absolute mockery of the honours system.
Took us to war without evidence & has tried to influence our politics since, inc'd pushing Vaccine Passports https://t.co/PMlkMHV4u7

— Adam Brooks (@EssexPR) January 1, 2022

Those in favour of the honour...
Labour leader, Sir Keir Starmer, has backed the knighthood, saying the former Prime Minister had "vastly improved our country" and such recognition should be "straightforward."


However, social media posts in favour of the honour or opposed to the petition are thin on the ground...
No one cares about the petition, those are just people self identifying as wallies

— Bill Heywood (@heywoodbill) January 4, 2022

And of course, Mr Blair himself was delighted to receive the honour:

Tony Blair: It is an immense honour to be appointed Knight Companion of the Most Noble Order of the Garter, and I am deeply grateful to Her Majesty the Queen. It was a great privilege to serve as Prime Minister and I would like to thank all those who served alongside me (1/2)

— Tony Blair Institute (@InstituteGC) December 31, 2021
Ethos of the petition
The petition states:
"Tony Blair caused irreparable damage to both the constitution of the United Kingdom and to the very fabric of the nation's society.
"He was personally responsible for causing the death of countless innocent, civilian lives and servicemen in various conflicts. For this alone he should be held accountable for war crimes.
"Tony Blair is the least deserving person of any public honour, particularly anything awarded by Her Majesty the Queen.
"We petition the Prime Minister to petition Her Majesty to have this honour removed."