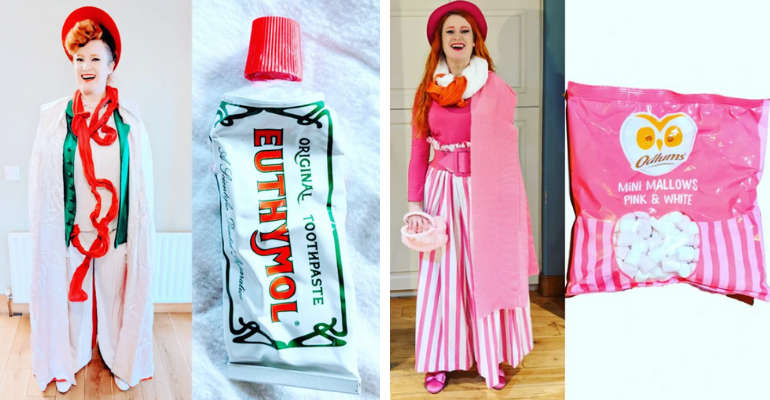 A woman from Ireland who gave up her day job last year has been receiving widespread acclaim for an innovative and artistic new online challenge.
Fashion designer, Taryn de Vere, began dressing as household items at the start of January, having decided to take on a new challenge after two years without a break from her day job.
The mother of five hails from Australia, but has lived in Ireland's County Donegal for the past 17 years.
She said:
"I felt it was time for me to consider a new career. After I decided to take January off my friend suggested I focus on something creative.
"I set myself the challenge of dressing in a way that was inspired by objects in my house for the whole of the month."
For her challenge, Taryn recreates the objects as wearable outfits she keeps on for the duration of the day.
The project quickly caught fire across social media, gaining the snappy dresser 7,000 new followers on Instagram and around 4,000 on Twitter.
Taryn added:
"It's really changed the way I think about the clothes I already have, and made me more creative. I love the sustainable fashion angle.
"I'm enjoying being a middle aged woman taking up online space, column inches and airwaves!"
Taryn will now be extending the project into February, and is asking people to send her pictures of items and the stories behind them for her next range of outfits.
You can send your ideas to Taryn via her Instagram or Twitter.