The Best Gifts For Seven To 12-Year-Old's This Christmas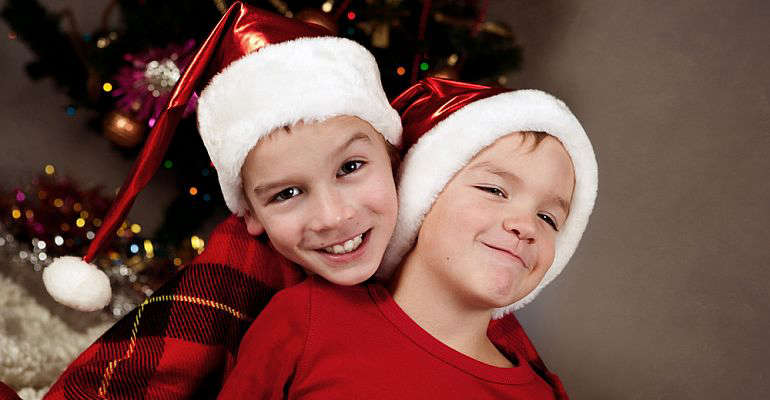 Not sure what to get kids getting ever so slightly older this year? Hopefully our suggestions should help!
1. Thames & Kosmos Master Detective Toolkit (£32.23)
Perfect for a wannabe detective, this handy little kit allows you learn all about collecting and analysing forensic evidence, and comes with a range of tools to test out those deduction skills!
Amazon Customer Rating: 4.1/5
2. Nintendo Switch (Neon Red/Neon blue) + Immortals Fenyx Rising (£258.99)
If you haven't heard of it yet, Nintendo Switch is a breakthrough home video game console. For the first time, players can enjoy a full home-console experience anytime, anywhere, be it on a portable device or through the TV at home! This latest model includes battery life of approximately 4.5 - 9 hours and includes the acclaimed Immortals Fenyx Rising game, which takes the player into a journey through Greek mythology!
Amazon Customer Rating: 5/5
3. Top Race Remote Control Robot Dog Toy (£59.99)
Want to buy a pet but can't be bothered to pick up the poop? The kids will love this dog robot! Communicate with the puppy with a clear voice command and he will respond just like a real dog. With deep vocal commands like 'sit down, spin around, come here, stand up, dance' and more, the Top Race toy dog is excited to prove who's a good dog! The Top Race puppy is in-built with 12 different voice directives.
Amazon Customer Rating: 4.2/5
4. Noah's Box 40+ Piece Ultimate Baking Equipment Set (£64.00)
Now the kids are reaching an age where they might enjoy the kitchen (under supervision of course!), why not try them out at some good old-fashioned baking? This is the ultimate baking set with 40+ essentials in a single box. Whether you're looking for a baking starter kit adult set or a few tools to get the littler ones in the kitchen, this has you covered!
Amazon Customer Rating: 4.4/5
5. Gumball vending machine (£11.99)
A fun one to add to the stocking, this gumball machine bank comes with a 100g supply of brightly coloured gumballs already included, so the product can be used as soon as it is removed from its packaging. Once these have been used up the machine can be refilled over and again with more gumballs or a wide variety of other sweets and snacks such as jelly-beans, peanuts and other personal sweet or savoury favourites!
Amazon Customer Rating: 4.1/5
Comments
Add a comment
Log in
to the club or enter your details below.